You've seen them on Twitter, embedded in slide decks, on Facebook, on your phone. They're a shorthand way of communicating a shared experience — they're the GIFs that keep on giving.
GIF stands for Graphics Interchange Format. It is usually a sequence from video, or an animation of a group of images. The file is compressed and plays on a loop. If you want to convey a message to engage a wide audience but you're not a professional-grade graphics guru, then quick and easy GIF makers are for you.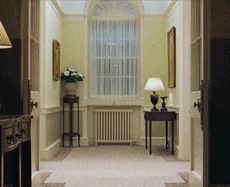 However, there are a few pointers about using GIFs:
Less is more. Have three big points to illustrate? GIFs could work. Have 50 pieces of data? No.
Think about your audience. Is a GIF of a child having a mishap more appropriate than a scene from Real Housewives of Atlanta? Is a Tim & Eric GIF a little obscure for your boardroom?
Check that your GIF works. In some formats your animation will show as a still image, or worse, all the photos you used to create your animation.
Is the tone right? A hilarious GIF may not be right for a poor earnings report. Or worse.
Check out some of these products to make your graphics move:
Imgflip GIF Generator is a free online tool for making custom animated GIFs from photos. drawings or clipart, or you can use Imgflip to assemble together frames that you've extracted from a video.
BEST FEATURES: Available in Basic (free) or Pro versions. With Pro, you can disable the Imgflip watermark, expand the number of image frames from 80 (Basic) to 360 with a better framerate and smoother animation.
PRICING: Free forever to use with watermark, or disable the watermark completely with a Pro account. for $9.95 per month.



EZGif Animated GIF Maker not only allows you to combine separate image files as frames to create your own animated GIFs, but you can also edit, shorten or merge together existing GIFs.
BEST FEATURES: Crossfade frame function creates smooth, fading transition between images that look like short videos.
PRICING: Free.


Gifs.com offers a free and easy-to-use GIF Creator that lets you search and paste a URL from Youtube and other sources, edit with a gallery of effects and share online. A large effects menu that includes captions, padding, cropping, and stickers.
BEST FEATURES: An Auto-GIF creator feature generates memes for you — automatically –from URLs and popular GIFs and videos online.
PRICING: Free
GIPHY CAPTURE is a GIF creator for the Mac that can capture anything that is currently on your screen. Simple, powerful, free, and easy enough for pretty much everyone. Add captions, trim clips down to a specific frame, adjust export size, and share with just a few clicks.
BEST FEATURES: Giphy also offers a specialized search engine designed to let anyone search, share, and discover the best animated GIFs.
PRICING: Free


Recordit by Placeit takes a short screencast from your Mac or Windows screen, and automatically converts it into an animated GIF for you. Recordit provides a unique URL for your animated GIF that you can share online.
BEST FEATURES: When used with Placeit, you can animate a GIF and see in an instant how it  will look on an iPhone, iPad and other screens.
PRICING: Free to get started. Pro version is $29.99.
GIFMaker.me makes it easy to combine a series of images to create a quick animation, reduce the file size of an existing GIF, resize it or reverse the action.
BEST FEATURES: Separate the frames of an existing GIF, or merge two or more GIFs together into one for more effect.
PRICING: Free